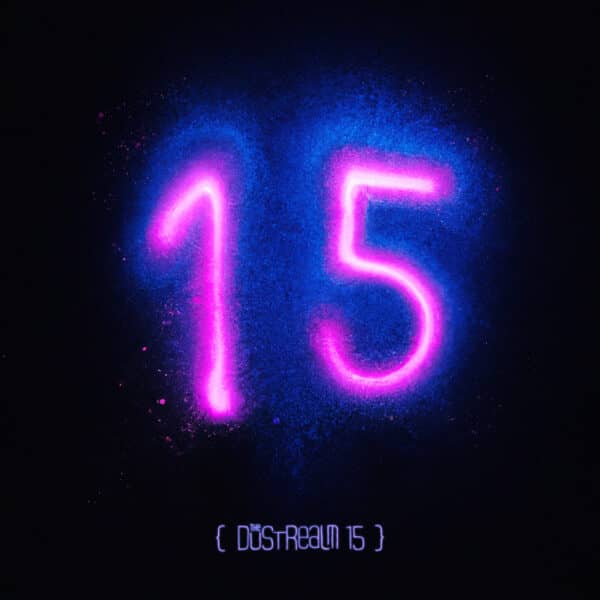 The DustRealm 15 underground electronic music compilation
TheDustRealm 15 is a compilation of underground electronic music created to celebrate 15 years of theDustRealm project, founded in 2007 by the Italian DJs and producers Bob Rage and Peanuke (Roberto and Paolo Bonato). The project, born from a strong love for alternative music (especially the different nuances of Electronic) and from the desire to share this passion with the world, has seen the duo engaged in 15 years of cultural spreading and support to the underground music scene.
TheDustRealm 15, a musical journey in the beauty of heterogeneity
The compilation theDustRealm 15 contains 27 tracks, 11 of which were previously unreleased, 12 came out in the first years of the label's activity, and the last four songs are radio edits or remastered versions of already published pieces. Like the label itself, this collection also does not favour a specific genre but makes the difference a strength, the melting pot of influences a necessity. You have to take it as an almost 2 hours playlist created to travel between heterogeneous emotional and stylistic shores. It should be listened to with a spirit open to the amazement of discovery. Everyone can find in it something to love and take with them while experiencing different atmospheres and stimulating sound combinations.
Electronic music artists participating in the compilation
TheDustRealm 15 involves all 11 musical projects proposed by theDustRealm Music label: Bob Rage & Peanuke, Bress Underground, Es Madd, Future Sound Of Conco, Grøntsager, Jacomino, Manigua, MARVO MD, MATCHLESS, Resonanz Kreis, and Sis. The release also sees the participation of 17 other external artists, including collaborators and friends: 667, Atroxity, AV 0, Dexba, Frank Sinutre, Gevona, KEL, Khloro, Manuela Palmisano, Mirka Valente, Olio Su Telnet, Push Against New Fakes, Rich Machines, Siz, Sorry The Hedgehog, Towsky, and Ziglio's Musique.